Panda's Hideout!! #31 - Out of It
so thanks for waiting for this long. thanks for all of those who has written to me :) and those who kept on listening.
IMPORTANT NOTE-
ahhh man i fucked it up again. if you've listened to the show, you would've heard me thanking a listener called 'lailah'. we've been exchanging few mails back and forth and he never specified that he's a guy, so being oblivious (and stupid) that his name LYLE is a guy's name in the states, i mistook him for a girl. ha ha ha.... so sorry

Lyle

! and he's really nice about it though, he just emailed me and said that he laughed out loud when i screwed up in pronouncing his name, so that just proves what awesome listeners i have!
here are the
shownotes
shelby sifers
-
things are beautiful
work clothes
-
super 8
jens lekman
-
throw your arms around me
(direct link from
triple j
)
beirut
-
postcards from italy
citay
-
shalom of safed
red cassette
-
thin king twice
my latest novel
-
the hope edition
citay
-
seasons don't fear the year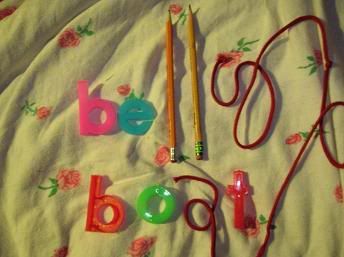 iron & wine
-
love vigilantes
belly boats
-
little
Links
oh! map records
domotic
aer - comunicación visual
subscribe
or
download
so thanks again,
have a nice one
fierce panda!!